Essanté Organics Product Guide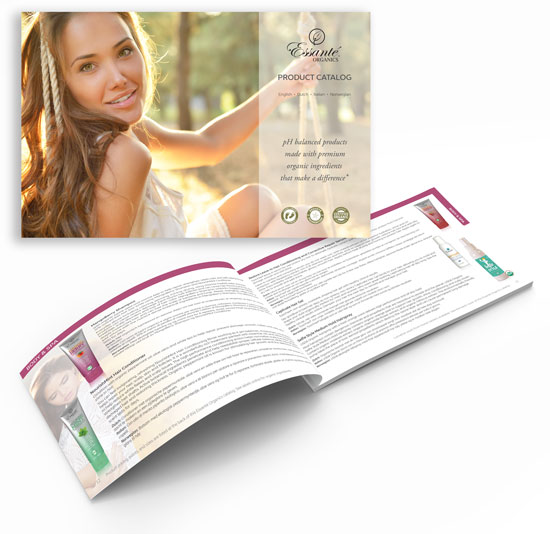 Essanté Organics supports a healthy toxin free lifestyle by creating and distributing products for nutrition, body and spa, household, and outdoors.
This product guide was printed on soft touch matte paper, perfect bound in a horizontal format for a classy presentation.
The products are well described within. Though somewhat text heavy, (mainly due to the multilingual additional paragraphs) the layout is clean and easily navigated with color guided sections with corresonding tabs to quickly find specific products within sections or browse categories.
The main paragraphs are presented in three languages; Dutch, Italian and Norwegian as we avoided printing 4 separate catalogs.